Next Meeting Friday, Sept 4th 2015
by Acetolyne —
published

Aug 30, 2015 07:10 PM,
last modified

Sep 01, 2015 09:53 PM
Meeting reminder for Friday, September 4th 2015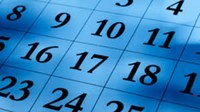 September's 2600 meeting is coming up next Friday. New members always welcome our monthly crew is growing a bit and so we will be able to have more group based activities. This month we will be going over wireless security or lack of, We will be looking at the newest Kali distro Kali 2.0 and checking out the goods and bads about switching over at this early time in it's life. We will also be going over the Pentester's Framework ( PTF ) and how to use it to keep your tools current across all your machines and environments. To top it off I will be hosting a metasploitable instance for us to do some security testing on. So bring your laptops and be ready to do some pentesting!Of course we will still have open discussions about any topics members are interested in talking about.
The meeting starts at 5 P.M. as usual and goes until 8 P.M. If you can;t make it at 5, feel free to show up when you can make it.