Next Meeting Friday June 3rd
by Acetolyne —
published

Jun 02, 2016 01:15 PM,
last modified

Jun 02, 2016 01:15 PM
Meeting reminder Friday June 3rd, 2016 at 5 P.M.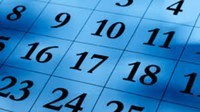 Join us this Friday for the next meeting here in Spokane WA. The meeting is set for Friday June 3rd at 5 P.M. as usual. Come share your projects and learn about computers and technology. If you need to come later than 5 that is okay and we always welcome new members and guests. The meeting usually lasts until 8 P.M. sometimes later. Hope to see you all there!