Meeting Reminder November 6th 2015
by Acetolyne —
published

Nov 05, 2015 03:05 PM,
last modified

Nov 05, 2015 03:04 PM
Meeting reminder for Friday November 6th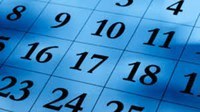 Our next meeting is coming right up on Friday November 6th, 2015 and we hope to see you all there! We are looking at talking about metasploit, The new alfa AWUS036NHV what works and what doesn't, and diving into the new vBulletin vulnerability that was a 0day earlier this week.
The meeting starts at 5 P.M. you can show up later if you need to. The meeting lasts until 8 P.M. We always welcome new members trying to learn and share information about technology related subjects.