Meeting Reminder Friday Feb 5th 2016
by Acetolyne —
published

Feb 01, 2016 03:52 AM,
last modified

Feb 01, 2016 03:52 AM
Monthly meeting reminder for Friday Feb 5th, 2016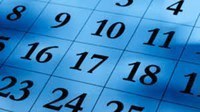 February's meeting is coming this Friday. We are still meeting at the Service Station on north Nevada Ave. There is a map in the about section of the website. We meet at 5 P.M. and the meeting runs until around 8 P.M.
We are looking forward to seeing you there. new members are always welcome to join us as well. Come talk about computers and other technology as well. Come share your latest projects and learn about technology.