March meeting reminder
by Acetolyne —
published

Mar 02, 2016 11:24 AM,
last modified

Mar 02, 2016 11:24 AM
Meeting reminder for March 4th 2016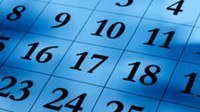 The next monthly meeting is coming right up this Friday March 4th. Join us at 5 P.M. to talk about the latest technology related news and to show off your latest projects. We hold open discussions about computers and technology. We always welcome new people to join us. There is a map available on the about section of our website.