Red team/Blue team event
by Acetolyne —
published

Jan 23, 2017 08:57 PM,
last modified

Jan 23, 2017 08:57 PM
new red team vs blue team event in Spokane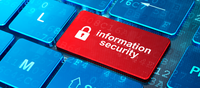 There is an event I just learned about here in Spokane WA. It is a red team vs blue team scenario and there are still open slots. The event is Tuesday January 31, 2017 from 12:00 PM to 3:00 PM.  Take a look at this page http://events.r20.constantcontact.com/register/event?oeidk=a07edoluc72263fb2a4&llr=tc5u4yjab to get more details about the event. If you don't want to participate then feel free to go watch the others in the event.
I wish I could take the time to go myself, if you go please share your experience at the event with us. One thing is for sure there seems to be more technology based groups turning up in Spokane WA and I am happy to see this happening.