Next Meeting Jan 6th, 2017
by Acetolyne —
published

Jan 02, 2017 12:52 PM,
last modified

Jan 27, 2017 08:21 PM
Next meeting Jan 6th, 2017 @ 5 P.M.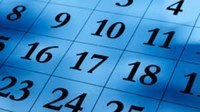 The first meeting of 2017 is coming this Friday January, 6th at 5 P.M.
Our new location at Starbucks seems to be working fine for now. We are still trying to get more people involved in the meetings. First timers are encouraged to come check out the meetings, and bring friends. If you can't make it at 5 then feel free to show up later. The meetings last until 8 P.M. We hold open discussions on computers and technology.