Next meeting July 7th 2017 @ 5 P.M.
by Acetolyne —
published

Jul 06, 2017 04:55 AM,
last modified

Jul 06, 2017 04:55 AM
Meeting reminder for July 7th 2017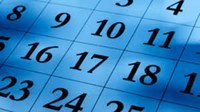 Now that we are all done celebrating our independence it's time to start thinking about the next meeting. Spokane 2600 is meeting this Friday July 7th at 5 P.M. Come share your latest projects, or discuss the latest technology. New members always welcome no RSVP needed just swing by when you can get there, the meetings last until 8 P.M. We meet at the Starbucks on Hawthorne in north Spokane. Map and more info on our site.