DC509 facebook group
by Acetolyne —
published

Jan 24, 2017 05:06 AM,
last modified

Jan 24, 2017 05:06 AM
Defcon 509 facebook group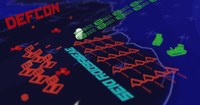 This coming Thursday will be the first DC509 ( Defcon 509 ) group meeting here in Spokane WA. This is exciting, I at one point was thinking of starting a DC509 here in Spokane but was afraid there was not going to be enough people interested in the meetings. Now someone else has started one and there seems to be a good amount of people interested. Check out the facebook group at https://www.facebook.com/groups/DCG509/ . At this time it looks like meetings will be the 3rd Thursday of the month. Tell your friends and come check out the meetings. The link is also available in the "Links" section of our website for future use.